JJDH thermocouple electric welder is developed by famous domestic heat treatment temperature control manufacture.
It is used for welding of technical grade B, C, E, J, K, R, S, T thermocouples, as well as suitable for users who use large
amount of open interface thermocouple. The application scope include: commercial manufacturing, household electrical
appliances, building, electronics, temperature measurement field, aviation, aerospace, metallurgical field, higher school,
commodity inspection laboratory, pipe and sphere tank welding site. The welding thermocouple can also be used as auxiliary
tool in heat treatment process of vessel, power station installation, boiler making, as well as the welding of other filamentous
electronic element. Product performance is stable, operation technology is simple and easy to learn, easy to carry, can effectively
improve the measurement accuracy and work efficiency.
Product specification
Body size: 270mm*260mm*120mm
Weight: 3kg
Welding energy: 0-60J
Welding ability: 0.2mm-2.0mm
Input voltage:100-240V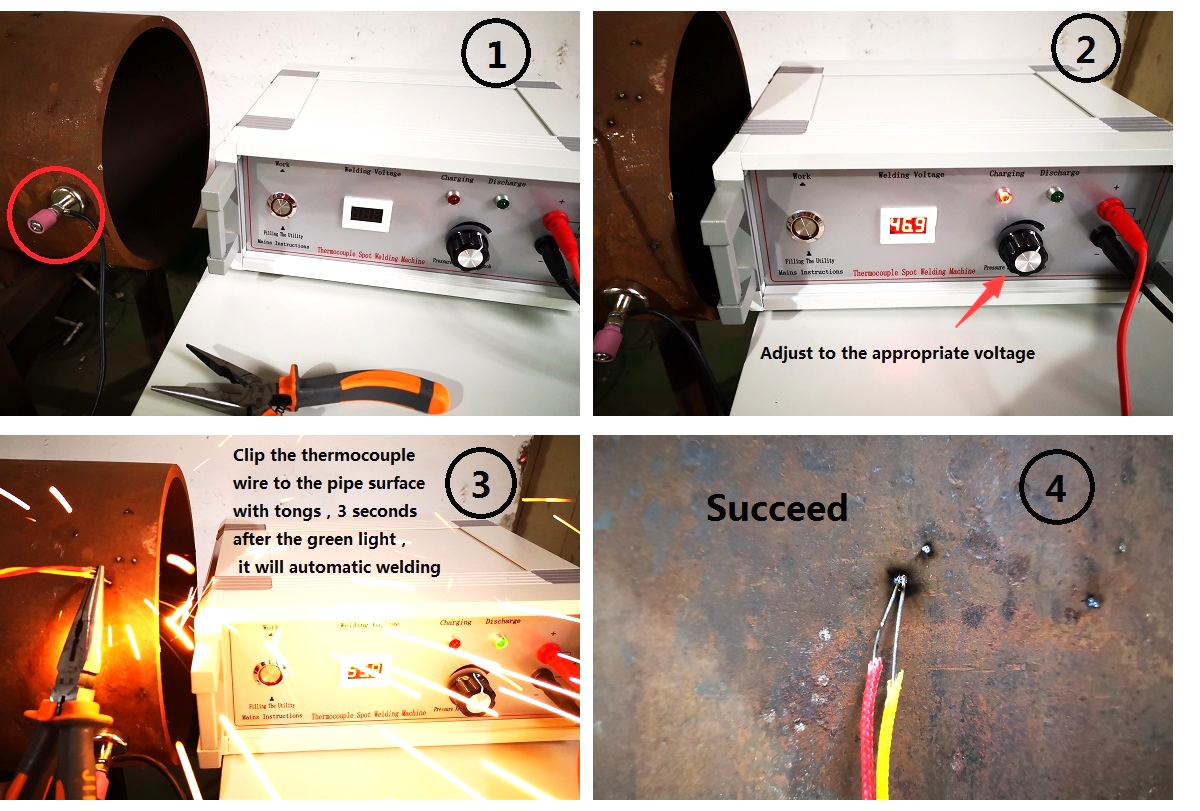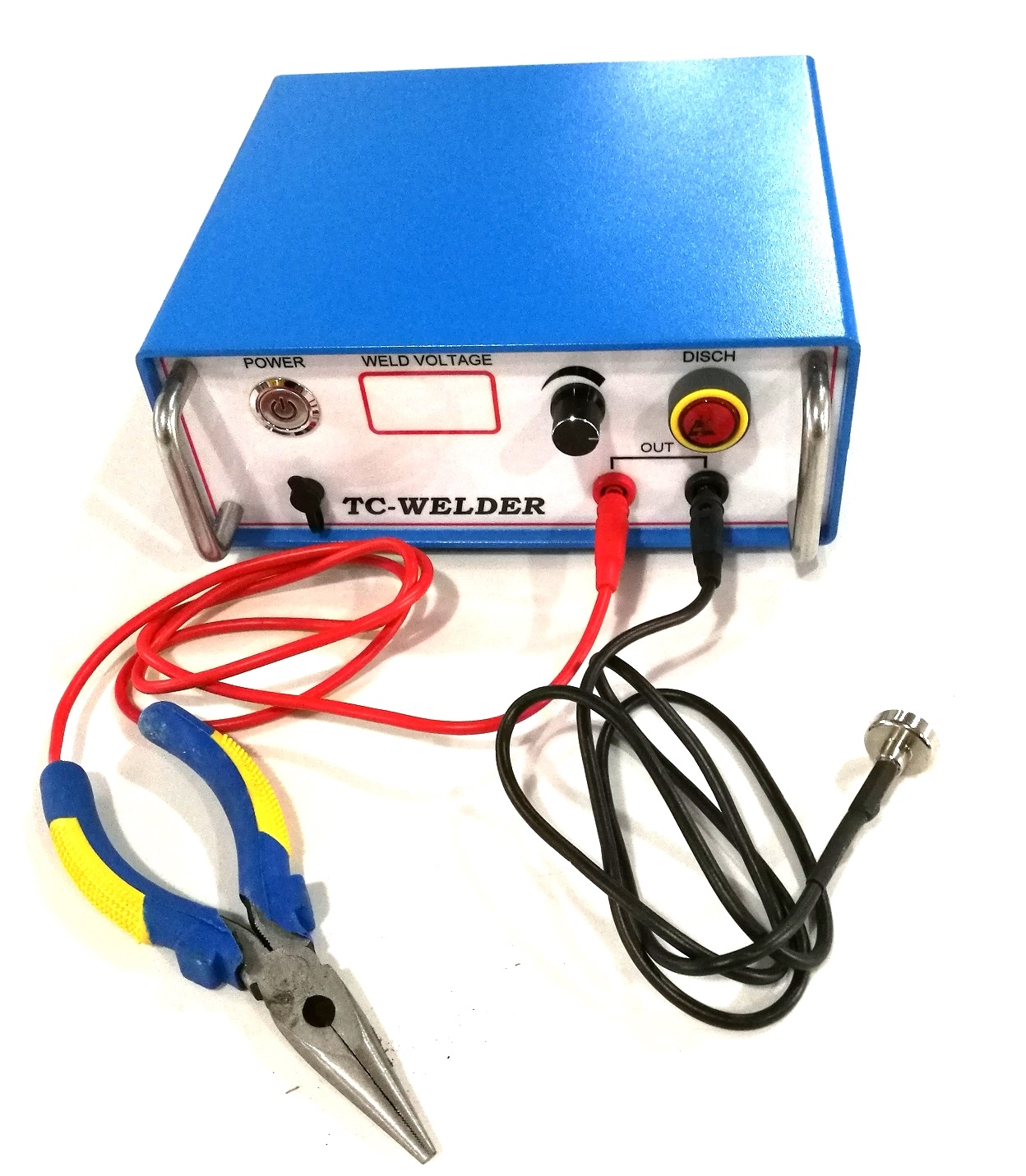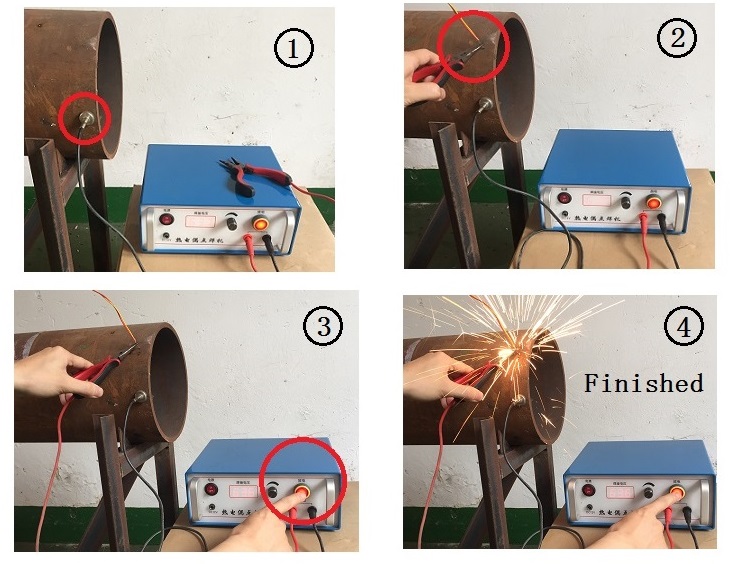 Packing list
JJDH Thermocouple Electric Welder 1 suit
Hawkbill, magnetic ground(include line) 1 suit
Protective glasses 1 pair
special-purpose smart charger 1 set
special-purpose braces 1 suit
Certificate of qualification 1 piece
Suzhou Guan Sheng Electric Appliances Co., Ltd.
318 National Rd., Meiyan Town, Wujiang District, Suzhou City, Jiangsu,China
Email:services@jsguansheng.com
Phone/WeChat/Whatsapp:+86 18913068996